STARS Performing Arts was founded in 2015 by Jessica Edgar. 
Winner of 'Surrey Rising Star Young Business Woman of the Year 2016' Award.

Jess began performing at a young age. Featuring annually in pantomimes at Richmond, Wimbledon and The Royal Windsor Theatre's alongside numerous cabaret performances, Disney Land singing recordings and a child ensemble member of the UK tour of 'Joseph'. 

Jess started her full time vocational training at The BRIT School, graduating with a triple distinction in Professional Musical Theatre. She then went on to study at The Arts Educational School, Tring Park and Doreen Bird College graduating in 2010. 

Jess has been teaching Dance, Drama and Musical Theatre since 2009 at numerous Performing Arts establishments and has also taught Drama full time at one of London's top Preparatory Day Schools, at which her teaching was rated 'Outstanding' by Ofsted.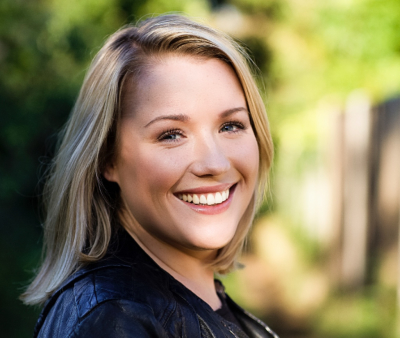 Having moved to Shepperton in January 2014 and totally immersing herself into its fantastic, friendly community life

Jess had realised that there didn't seem to be much in the way of local performing arts classes for children. So following the childhood dream of "I want to run my own drama school" and after some very positive feedback from local Sheppertonians 'STARS Performing Arts, Shepperton' was born, with the aim of offering affordable, accessible and most importantly FUN, engaging and exciting performing arts classes for children of all ages... and not wanting to forget the 'Super Star' adults... they'll be some heart pumping classes on offer for them too! 

This is the beginning of the STARS journey, and I really look forward to you and your children joining me along the way.
On Tuesday 8th March, at 'Something Big' in Woking, STARS Principal Jessica Edgar was announced as a winner of Surrey's Rising Star Young Business Woman of the year award! 

Thank you SO much to everyone that voted.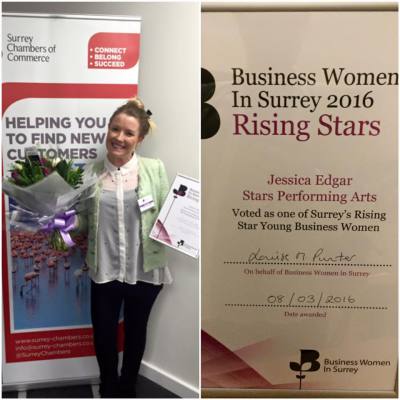 David Scotland - Dance & Musical Theatre teacher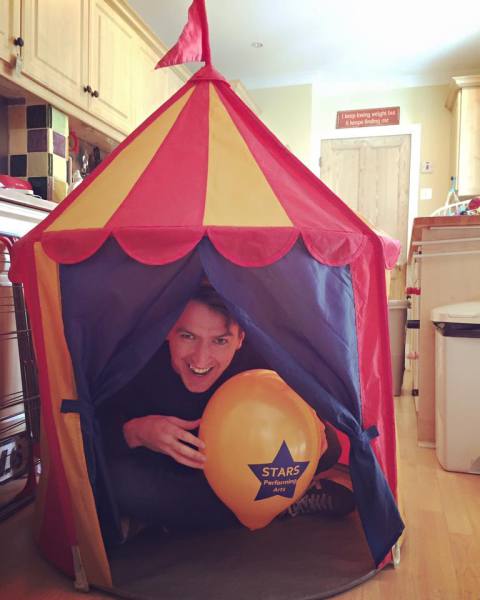 Training: BA(Hons) in Dance and Theatre Performance - Bird College​

Credits: Slightly in Lost Boy (Finborough Theatre), Jonny in Geek! - A New Musical (Tristan Bates Theatre), Ensemble in Rodgers and Hammerstein Songbook (Epsom Playhouse), Sarah the Cook in Dick Whittington (Tour)

Credits in Training: Nick Piazza in Fame (Studio Theatre), Mingo in Crazy For You (Studio Theatre)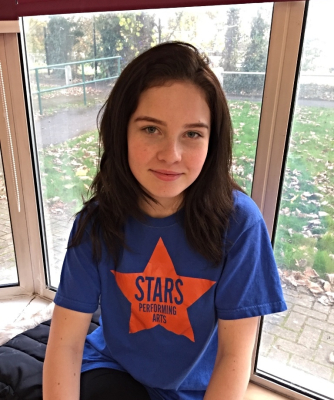 Holly Fraser

Mini Stars Assistant

Holly has been assisting Jess with the Mini Musical Stars since the first ever class, back in September 2015. Holly now assists for Monday, Tuesday and Fridays classes and is an absolute STAR. The Mini Stars classes would not run as smoothly as they do without Holly's fantastic help, commitmment and hard work. 


Holly is loved and adored by all the Mini Stars!

Jessica Hickman - Mini Musical Stars teacher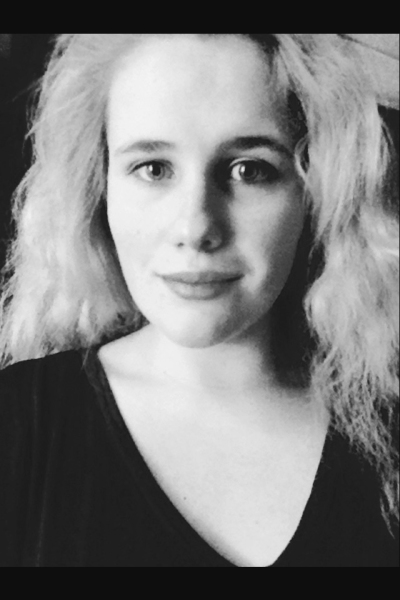 Jessica was a Stagecoach student for four years before going on to train professionally at East 15 Drama School, graduating in 2015. Her credits include; Tracy Turnblad (Hairspray), Sandy (Grease), Hermia (A Midsummer Night's Dream), Bruno (The Witches), Beth Cummings (Lifeboat) and  Anna Glöckner (Panopticon)


Jessica has previously worked at other performing arts schools on numerous projects with students of all ages.
​For the past two summers Jessica has been resident drama teacher at 'Camp Pinewood' in North Carolina, USA.
Jessica is very excited to be joining the Stars team as Mini Stars Teacher this term.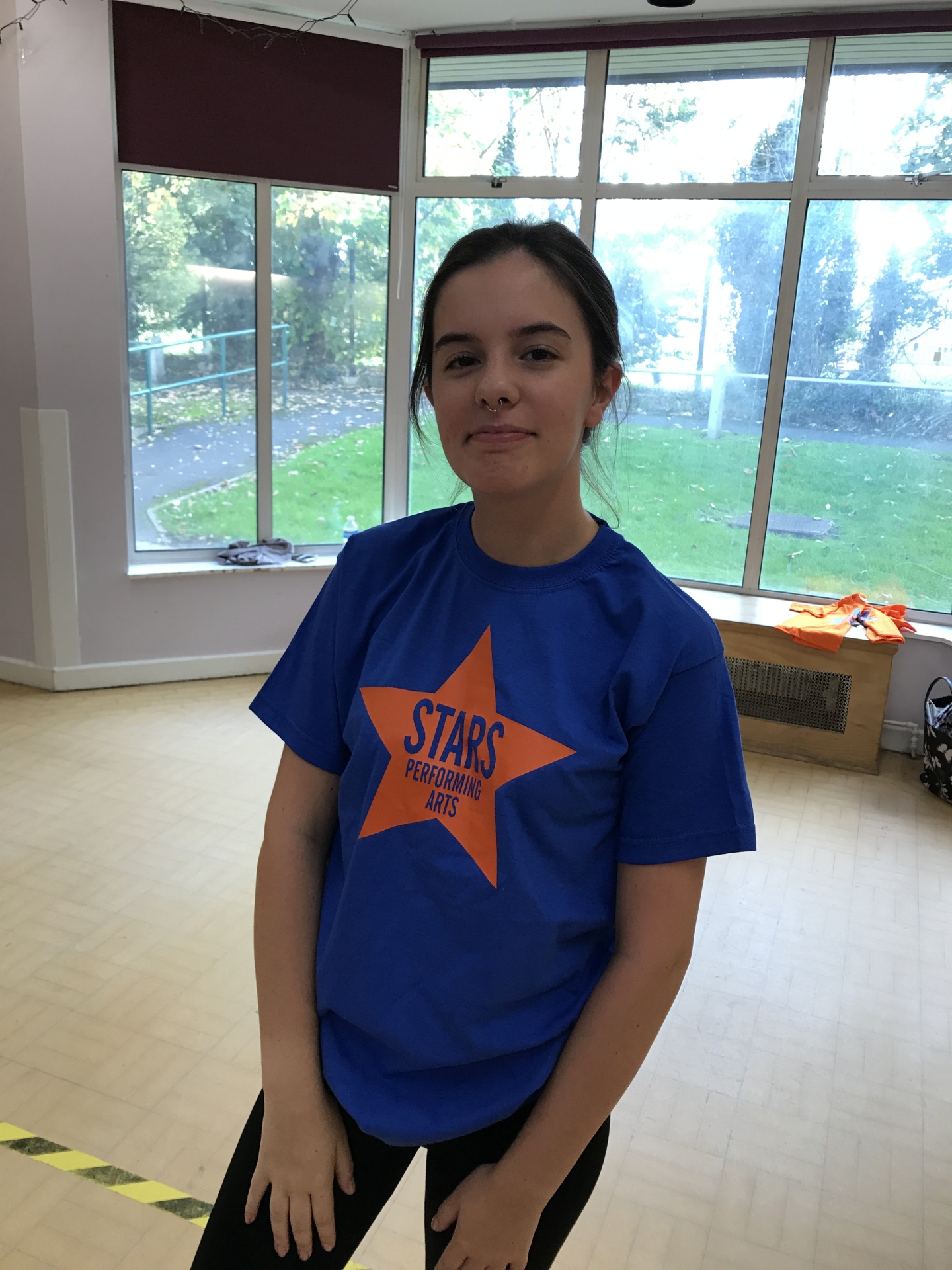 Jemima - Mini Stars Assistant


​

Jemima has joined us this Autumn Term to assist with the Monday & Tuesday Mini Musical Stars classes.